Copyright 2012 by Peter and Christina Holland. All rights reserved.
Site by Once Upon a Blue Ridge 2012
Mr. Lincoln's Office
A visit with the President


Adaptation and Performance by Peter Holland
2008 Virginia Governor's Arts Award Nominee
2009 South Carolina Arts Commission Roster

In this timely 50 minute one man performance the audience is asked to go back in time to November,
1863-five short months after the bloody battle of Gettysburg-and meet with
President Lincoln in his office in the White House.

Audiences from second graders to older adults will
enjoy this dynamic and historically significant production.

MAKE HISTORY COME ALIVE FOR YOUR STUDENTS!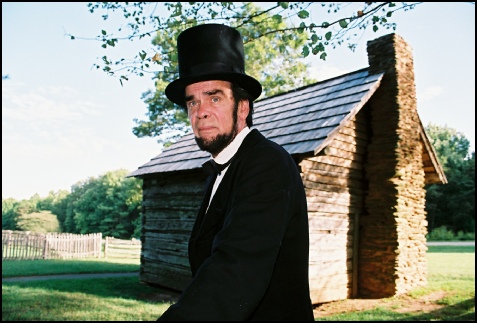 Mr. Lincoln's Office was Awarded an Arts-In-Education Grant from the
Arts Council of Winston-Salem and Forsyth County 2008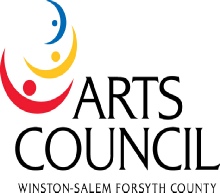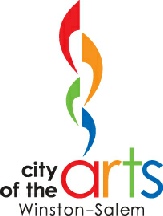 "Brilliantly performed by Peter Holland."
Mike Wiley, Mike Wiley Productions

"Captivated and entertained our students."
Gear Up Mass

"If you see only one play this year make sure it is Mr. Lincoln's Office."
Carroll County, VA Historical Society



"A Social Studies Dream."
Dr. Jane Eason, President of the
SC Council for the Social Studies



"A mesmerizing performance...
Everyone in the audience felt that they had
spent an hour personally with President Lincoln."
Robert S. Shackleford Jr., Ph.D., President, Randolph Community College, Asheboro, NC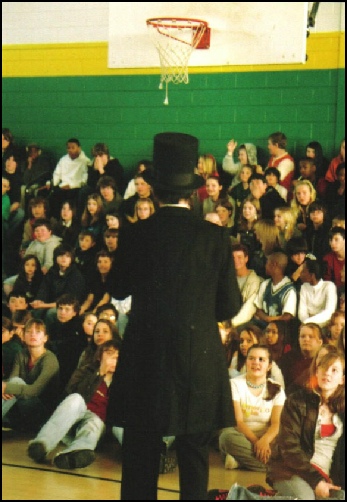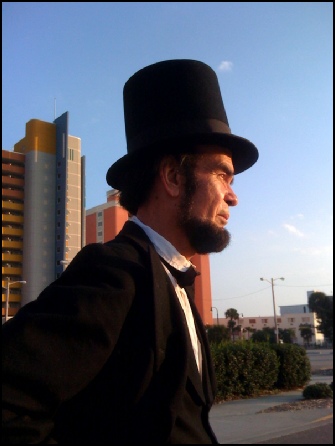 LINCOLN AT MYRTLE BEACH, SC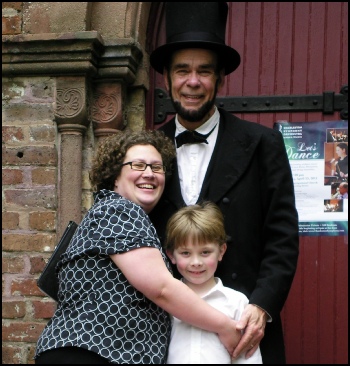 ELECT HONEST ABE IN 2012
AVAILABLE FOR 2012 CELEBRATIONS-- PRESIDENT'S DAY, BLACK HISTORY MONTH,
AND THE SESQUICENTENNIAL OF THE CIVIL WAR!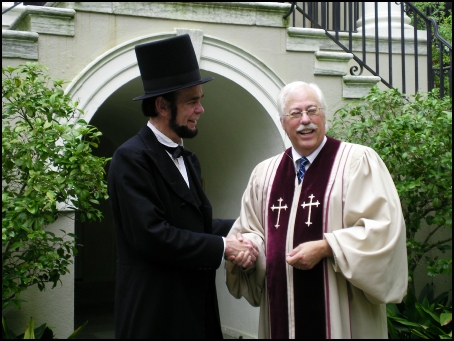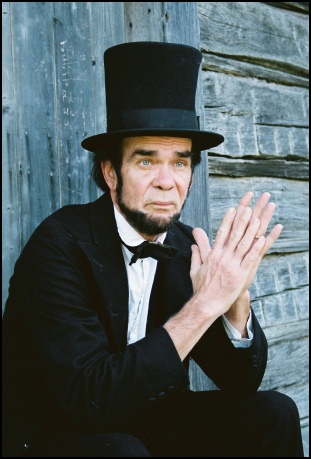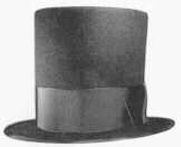 LINCOLN AT THE CIRCULAR CONGREGATIONAL CHURCH, CHARLESTON, SC FOR THE SESQUICENTENNIAL OF THE CIVIL WAR.