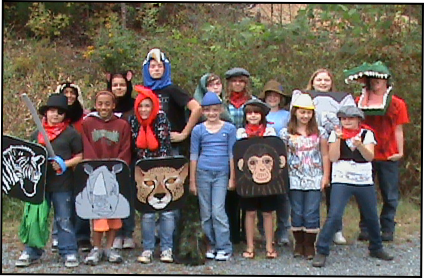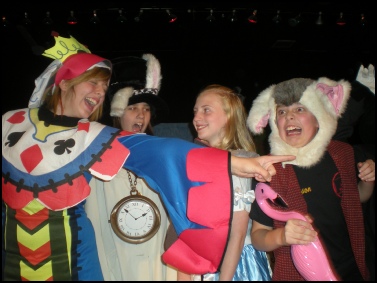 The Living Storybook
is our name for the style of dramatic presentation that we use when teaching, performing with, and directing young people. The program was developed by Peter when he was the dramatist-in-residence for the Stokes County Arts Council in 1977.

In 2011, "The Living Storybook: Interactive Alice in Wonderland" toured to all of the Stokes County, NC elementary schools. Two casts of student actors trained by the Holland's inspired thousands of children. Previous tours include "The Living Storybook: OZ Interactive", "The Wind in the Willows", "Jack and His Magic Sack", and "Animal Tails". Storybook classes and camps are also available in the summer and winter with our partners The Stokes County Arts Council. Storybook shows have been performed

throughout NC and VA and are available for

your school or organization.

The Hollands are also available for school residencies , workshops, and Special Needs programs. One of the main themes of

The Living Storybook is inclusion. We want to inspire and involve everyone

with our theatrical art.

"You can be whatever you want to be."

The Living Storybook